Anchor your terrace without concrete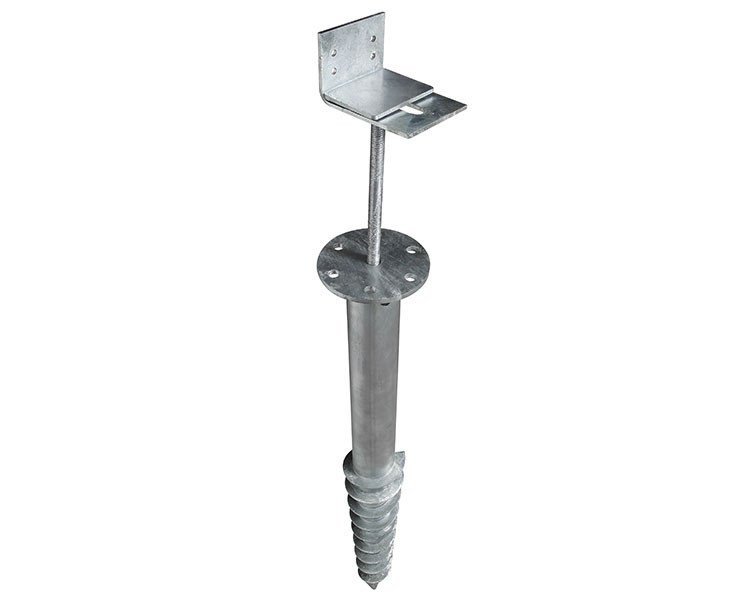 All you need to know
Stable anchoring even in soft ground
L-profile included for fixing the joists
Quick to install - 5 mn
Manual installation with lever arm or bolting machine
Concrete-free - no drying
Presentation of the NIVO® foundation screw
The NIVO® foundation screw is equipped with a "harpoon" point so that it can be driven into loose soil. These screws create a very stable structure for cross-joisting: joists to joists (e.g. 45 x 145 mm joists and 50 x 75 mm joists).
The NIVO® foundation screws have an L-shaped bracket, adjustable in width by a few centimetres. 
The average number of screws per m² is 1.5.
By continuing to browse this site, you accept the use of cookies to provide you with services and offers tailored to your interests.
Accept
To know more about it
La version de votre navigateur est trop ancienne
Vous ne pourrez pas afficher de manière optimale le contenu de ce site. Télécharger