A blackout and robust fence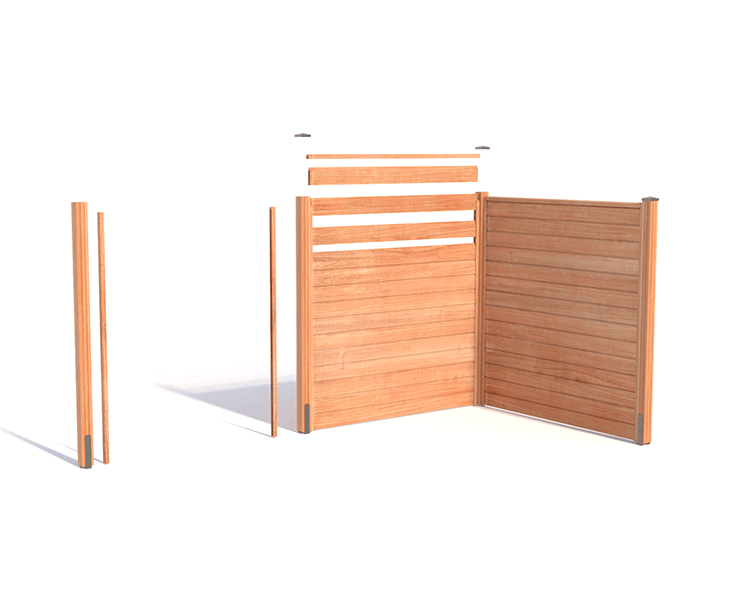 Interlocking fence concept TRADITION
Modular and easy to install
Cuttable length - Variable height
Naturally rot-proof exotic wood
2 lames de remplissage au choix
2 filler boards of your choice
TRADITION Fence Profiles
Classic : 21x145 mm P210
Barok : 21x145mm P230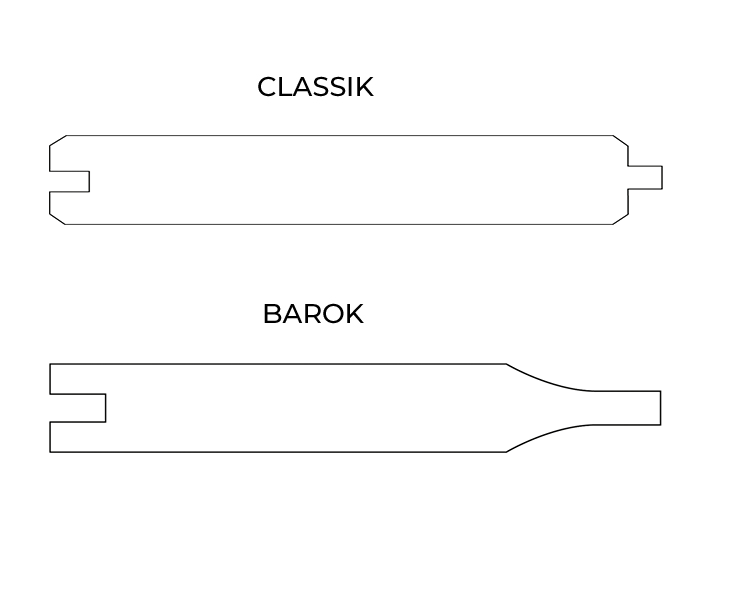 Interlocking fence concept TRADITION
A long-lasting and concealing fence
1
Choose a filler board
Barok or Classik
2
Choose a Trellis design
Chambord, Chantilly, Chinon, Louvre, Villandry, 90x180 cm ; 180x180 cm
3
Create your combination
with our myfenceplanner.com configurator

Examples of combinations
to be made with myfenceplanner.com
Mix Barok Panels with Chinon Trellis

Mix Barok Panels with Chambord Trellis

Mix Classik panels with Louvre Trellis

Mix Classik panel with Chantilly Trellis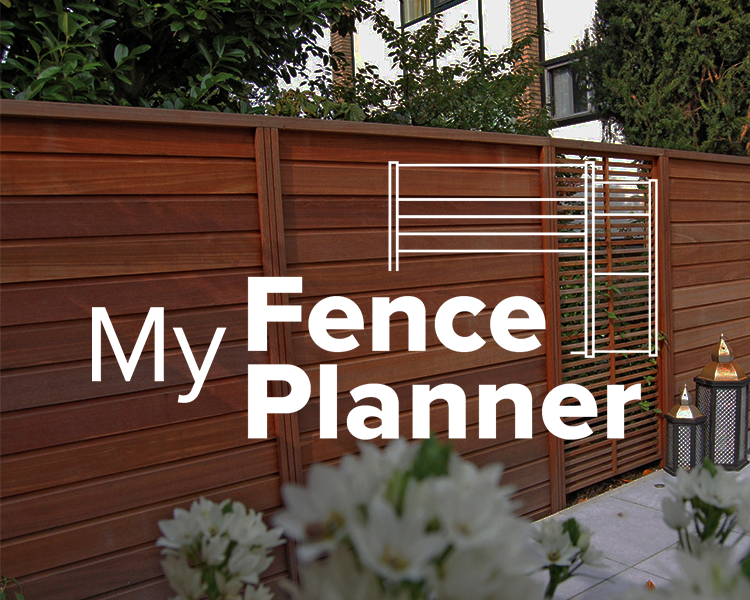 Installation of the fence
Classik and Barok exotic wood fences are naturally rot-proof. They are unique and bring a natural touch to the garden. The interlocking wooden boards are all different. Wood is a natural product. Its colours and shades are variable. Your fence is unique.
This modular concept is quick and easy to assemble. It is very simple with its 4 components: a post, a board, a vertical rail and a cover.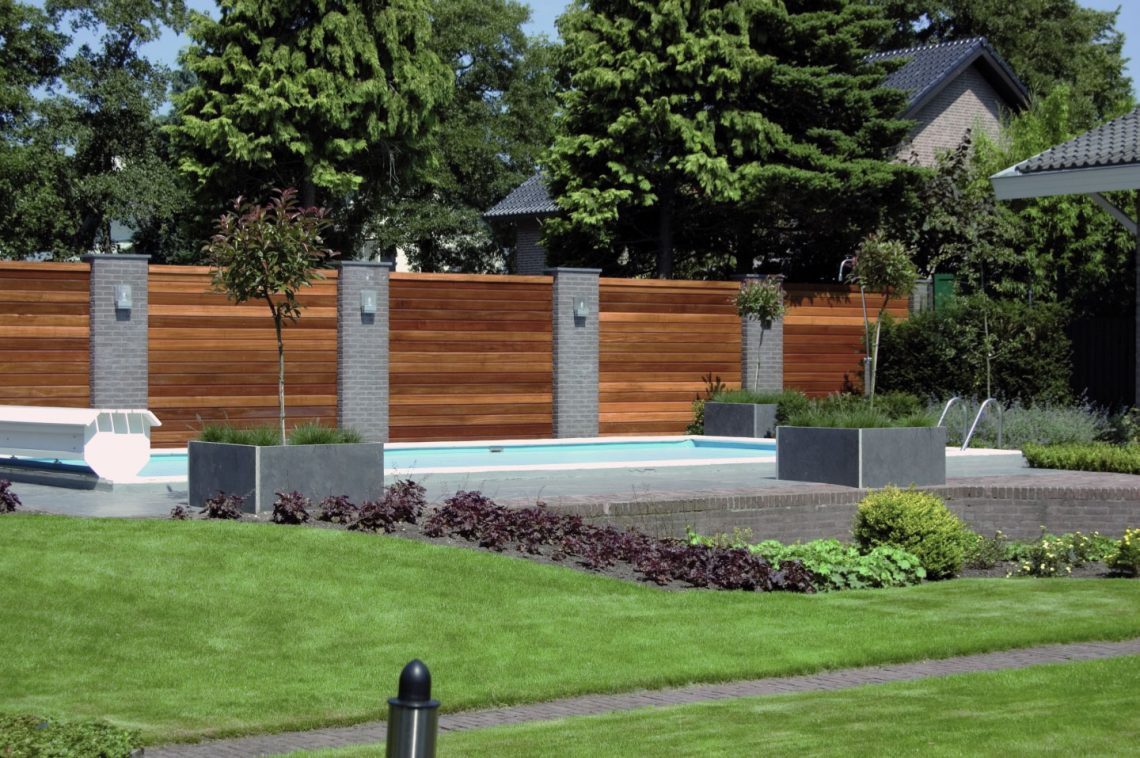 Before starting work, please read the installation instructions carefully. This fence can be built with adapted height and width (less than 180 cm) to suit your needs.
Preparation :
Measure the length and height of the fence boards. The fence boards are manufactured with a production width of 145 mm. This total width (measured between tongue and groove) will be between 140 and 147 mm depending on the degree of drying of the wood. Standard lengths are 120/150/180 cm. However, the fence boards are sometimes delivered in longer lengths. The cover (protective rail) has a length of 183 cm. It is recommended to check the length of fence boards and cut them to 180 cm.
The components of TRADITION panels
for a sustainable and natural fence
Post 90x90 mm

Post in Bangkirai. Section: 90x90 mm. Length: 3m. Grooved on all 4 sides.

U-profile

Profile in Keruing. Section: 35x45mm grooved 22mm. Length: 2m.

H-anchor in stainless steel

Anchor to anchor post 90x90 mm. Stainless steel

Fixing plate in stainless steel

Fixing plate for post 90x90 mm Stainless steel

Cover

Section: 65x45mm. Length: 180 cm. Wood type: Keruing.

Stainless steel screws

5x50mm

Barok board

Section: 21x 145mm (135 useful). Length: 180mm. Essence: Bangkirai and Keruing.

Classik board

Section: 21x 145mm (135 useful). Length: 180mm. Essence: Bangkirai and Keruin
TRADITION hardwood fences
By continuing to browse this site, you accept the use of cookies to provide you with services and offers tailored to your interests.
Accept
To know more about it
La version de votre navigateur est trop ancienne
Vous ne pourrez pas afficher de manière optimale le contenu de ce site. Télécharger